our second finalist
Jessie Foakes
I've been painting for just shy of 3 years whilst being in the tattoo industry for the last 10 years, during covid it gave me a little free time to pick up some new tools and play to see what I could create. I work mainly with acrylic and a little bit of spray paint! I've never used a paint brush I've always snapped up bits of wood/rulers or anything I can get my hands on and slowly I'm playing with pallet knifes, although my favourite tool at the moment is a trusty bread knife. I love basing my works on obvious objects and seeing how far I can push them. I don't really have idea in mind other than getting really stuck in and seeing where it takes me. It's how I work in all aspects of life if I'm honest! Running a muck with everything and just enjoying the process.
Click to see Jessies Event at Home House
Click here to see Jessie's Interview
Click here to see Jessies Work for Sale at Red Eight Gallery
Our First Finalist
LEE MUSGRAVE
The son of a watercolour artist mother and electronics-tinkering father, my career in digital/computer art was fairly well secured from the off. Born in London, studied Psychology and Philosophy at Leeds University (for the kicks) and forged a career in videogame art for Rare/Nintendo and Rare/Microsoft that lasted well.
Looking now to pursue an exclusively fine-art adventure in the contemporary art sphere and have been thrashing at it in earnest for a couple of years.
Success so far looks like a few shared shows and open exhibitions, a magazine inside cover and a couple of sales to friends and family – with the Dubel Prize shortlisting being the obvious highlight to now.
Entirely self-taught and working daily on following the artist dream that has been my niggling passion since forever.
Click here to See Lee's Event at Jeru Mayfair
Click here to Lee's Interview at Home Grown Members Club
finalists FOR 2023/2024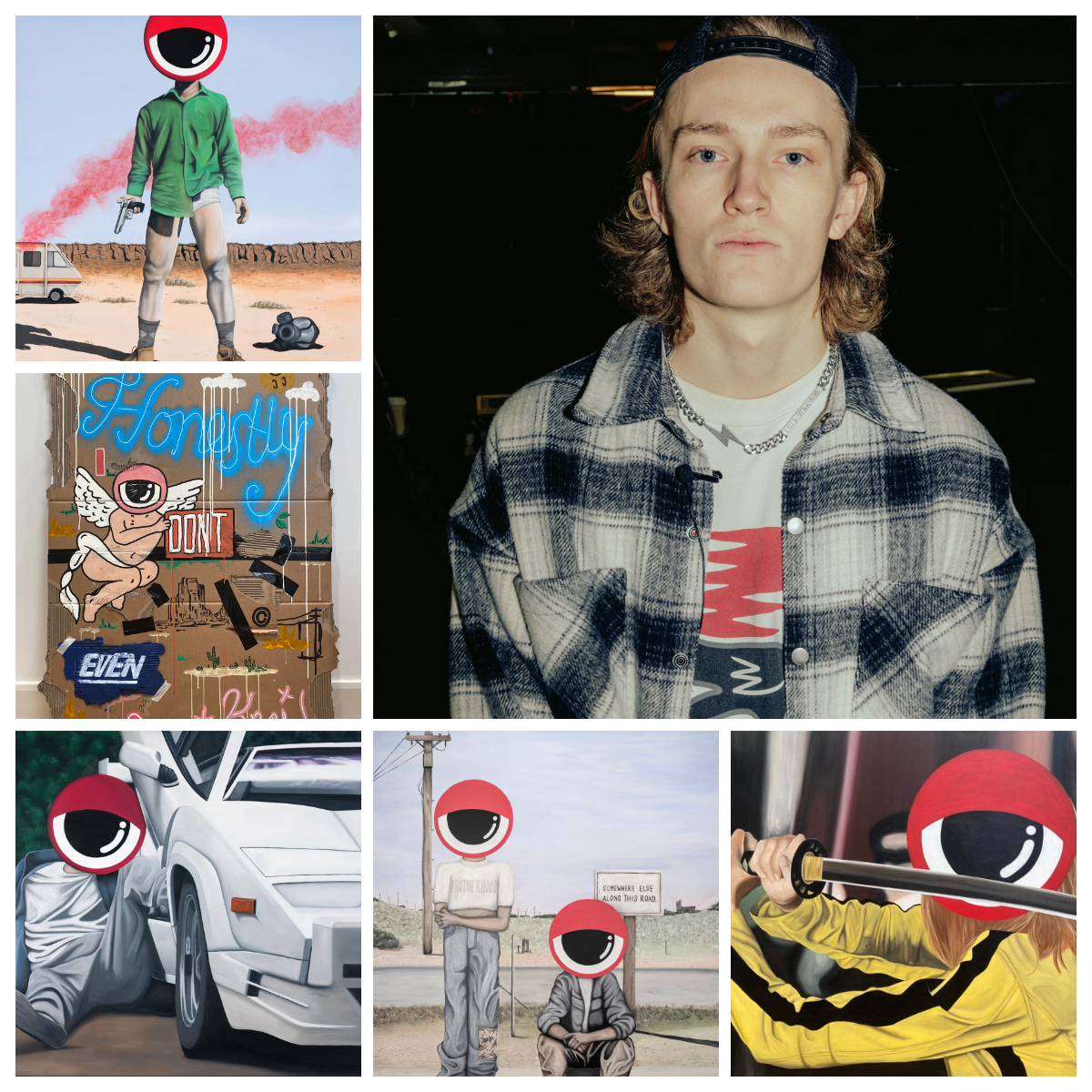 Freddie Peacock
20-year-old London-based creative prodigy, Freddie Peacock, is the latest young talent to breakthrough the London scene, honoring his skills as a contemporary artist and designer. Originally heavily focused on portraiture as a painter, Peacock expanded his horizons to both landscapes and timeless statement pieces, with the aim of showing his audience that he is talented in more than one field. A remarkable career so far has been recognised by numerous brands, musicians and media outlets on a worldwide scale. Notably, by Instagram,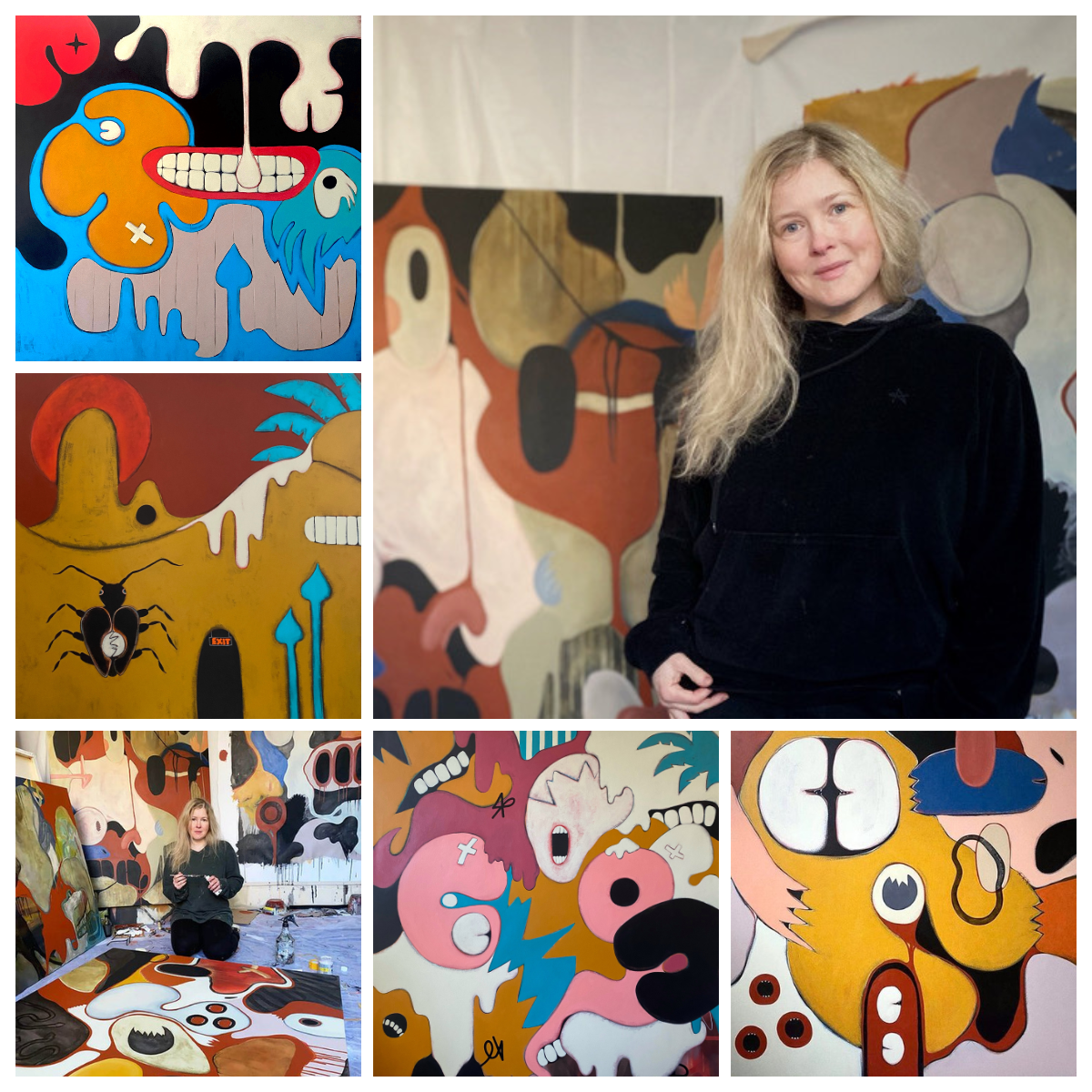 Hannah Thomas
Hannah Thomas is an abstract painter, currently based in Wiltshire, UK. She attended the University of the West of England in Bristol graduating with a BA hons in Art and Visual Culture, going on to pursue a career as a photographer, primarily working in the music sector, in London.
In 2019 she chose to transition over to painting, in pursuit of a creative medium with far greater autonomy and creative control and one which allowed her to work with greater tactility and immediacy. She is currently working out of her studio in Bradford on Avon and is participating in the correspondence course with Turps Art School in September.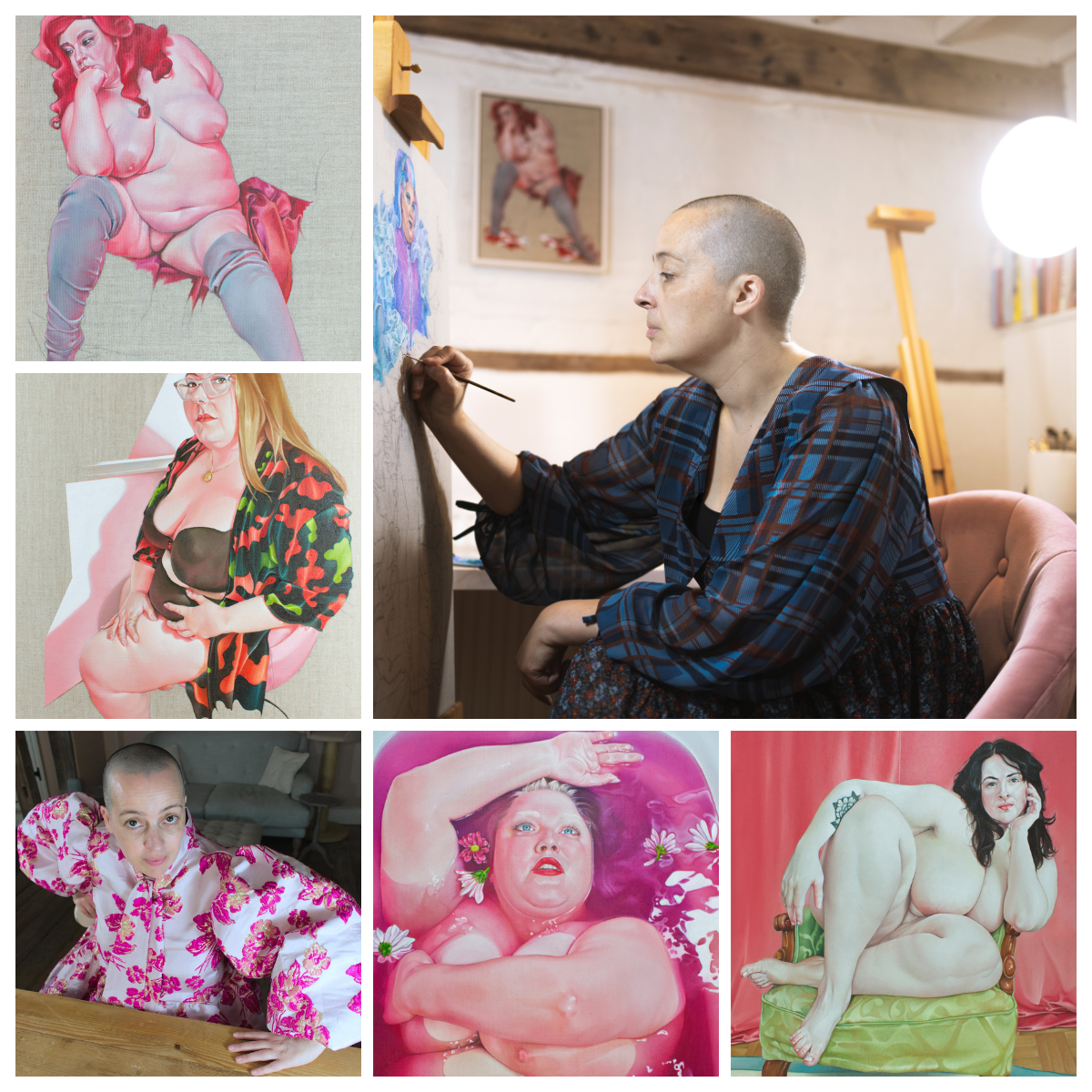 KAREN TURNER
Based in Suffolk in the UK, Karen is an award-winning figure and portrait artist whose oil paintings are a commentary on the weight of expectations. Focusing on the physical body and the scrutiny to which it is commonly subjected, Karen's paintings explore what society expects of a woman, the ways in which a woman's shape is often considered to define her, and the impact that this has on her life and sense of self.
Born in London in 1978, Karen attended Hampstead Fine Arts College before going on to a career in the City. Since returning to art in 2020 she has been awarded the President's Prize by the Institute of East Anglian Artists, the Professional Artist Award by the Visual Artists Association and the Art Fluent Evolution Grant.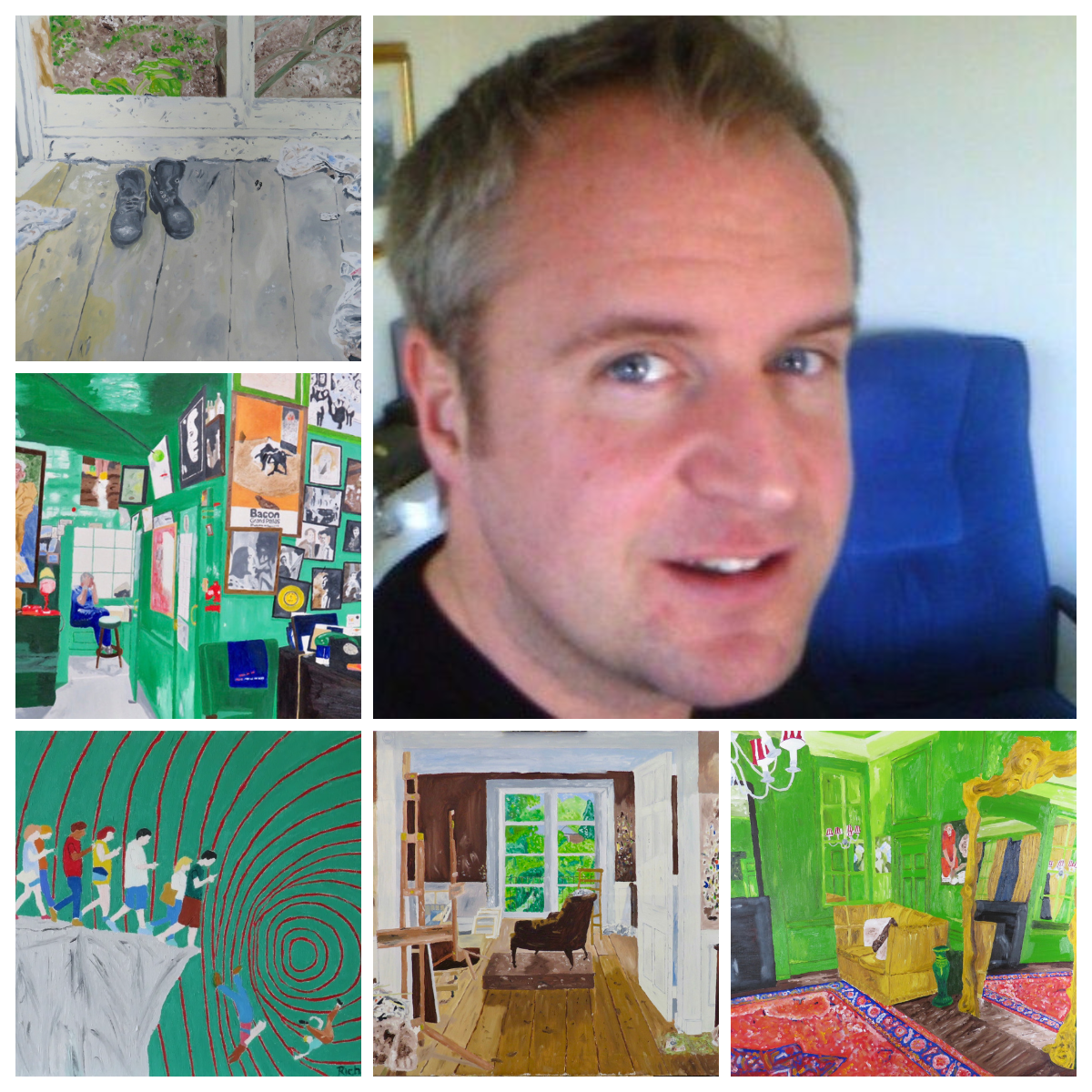 RICHARD EMBREY
Richard was born in Burton On Trent and wanted to be an Artist from an early age, as he was born with a fast moving creative mind that loves to produce Art. However, becoming an Artist as a career was not advised back in the 1980/90's, and he was advised to "get a proper job." After University Richard worked in the City, Digital Advertising and Consulting.
Then in 2018 he started painting again. He soon took oil painting seriously and trained in Portraiture at Heatherley's in Chelsea, where he learned classical techniques and finished in 2021. He did a series of paintings, with a nod to Hogarth, on social life in London today and then a series on Soho.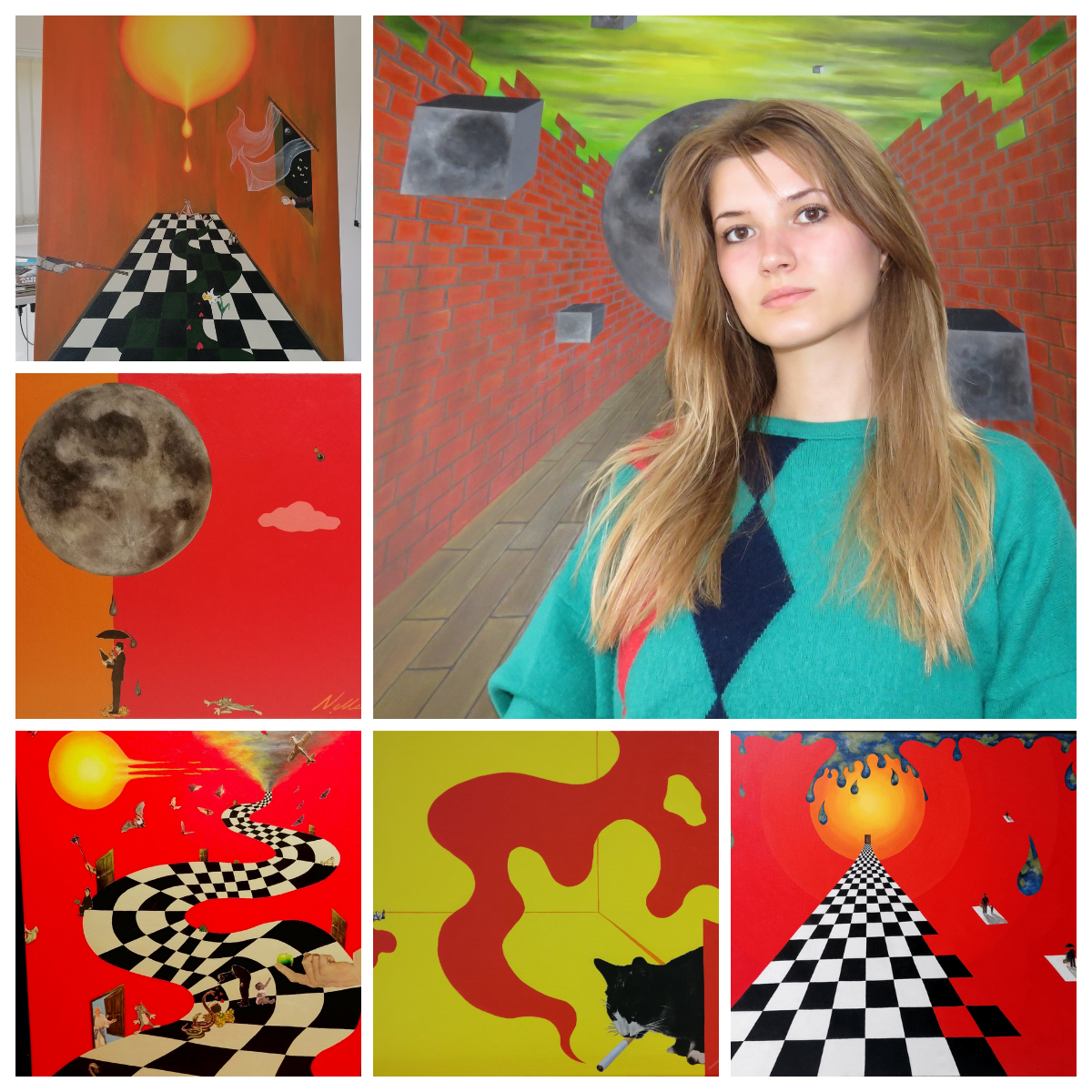 NILLER SVENNINGSEN
I started drawing and painting as a child and am entirely self-taught. Although self-taught, I have honed my skills through years of dedicated practice, experimentation, and a genuine passion for artistic expression. The majority of my work is oil and acrylic + collage on canvas, I tend to create chaotic and humorous scenes that depict vibrant and surreal landscapes, with references to religion, fairytales and sci-fi. I have produced a series of paintings which began with an interest in painting the sun and the moon; the rest of the matter naturally building itself up around that.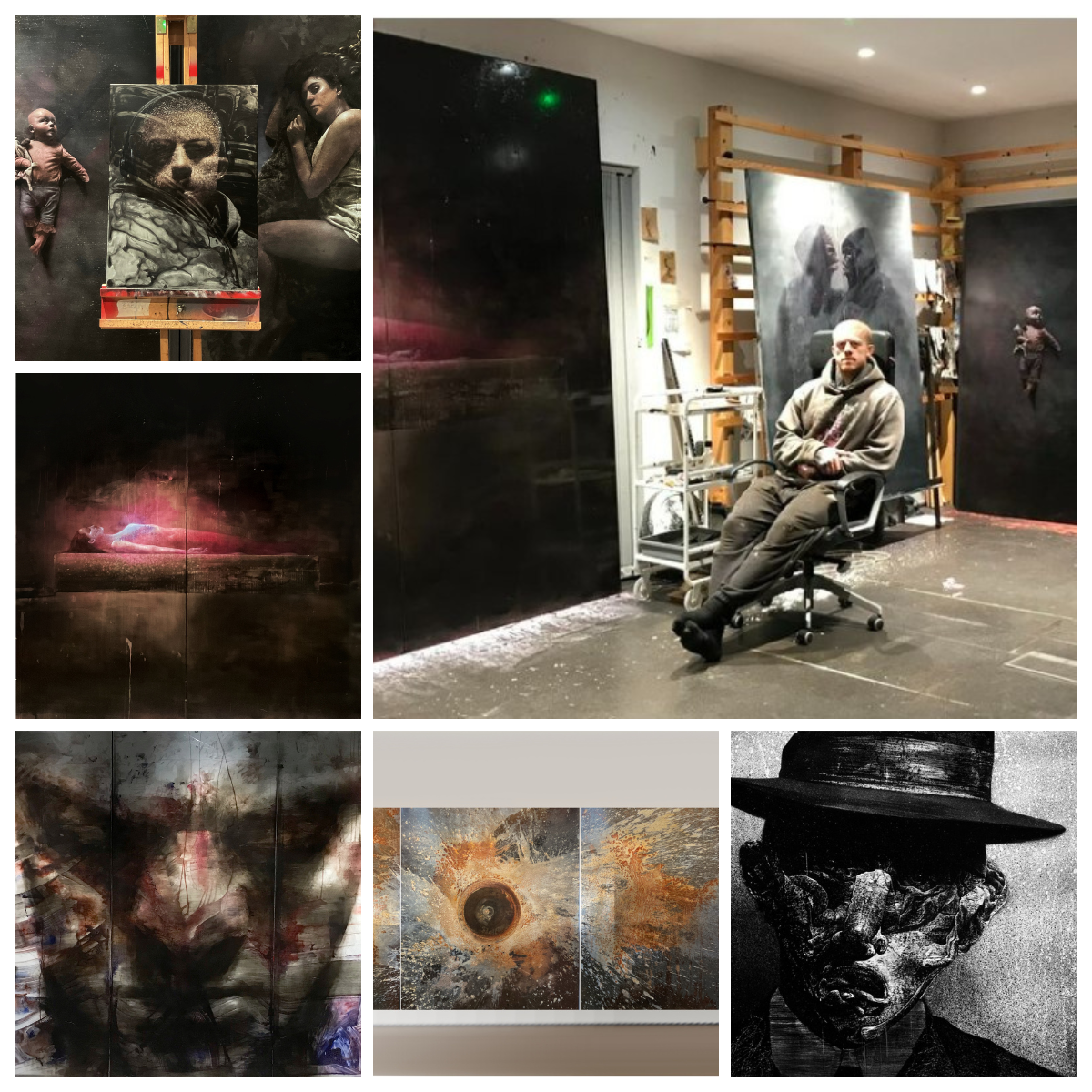 LUKE EDGAR
I find myself constantly people watching, often observing the complete lack of awareness people have of their surroundings; the disconnect of humanity in this technologically minded fast paced culture; the vulnerability, humanity and stories often overlooked.
Working with large scale steel and using traditional oil painting techniques in combination with tattooing into the paint and metal allows me to explore these observations in a bold, confronting, and intimate way. I aim to capture what it feels like to be alive in the 21st Century and invite viewers to join me in considering our own perceptions and experience of ourselves and the world around us.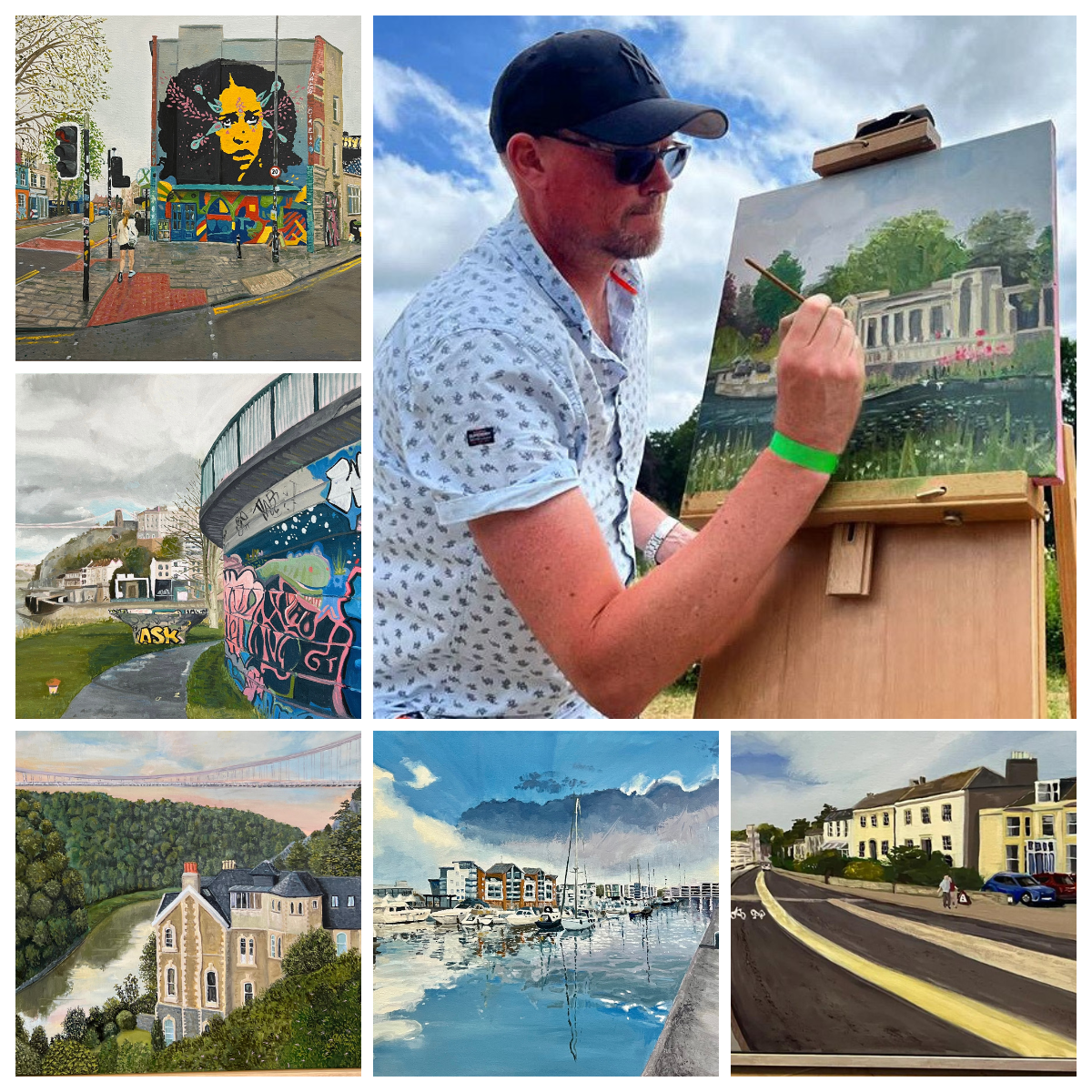 NEIL WATSON
Neil Watson, an emerging artist from Bristol, captivates viewers with his fresh perspective on urban landscapes. Drawing inspiration from the vivacious street art scenes and the dynamic energy of the South West, Neil's artistic focus infuses life into his canvases. Using oil as his chosen medium, Neil skill fully weaves his creative expression, embodying influences reminiscent of Edward Hopper's style. A self-taught artist, Neil reignited his passion for painting during lockdown, rekindling his artistic journey that began back in his school days.